We have classes to accommodate all levels of fitness!
Below is a short description of our more popular classes. Please note that not all classes run each session.
Power Sculpt:
An intense conditioning class utilizing various equipment such as weights, body bars and tubing to sculpt and strengthen your body.
KrisFit (Extreme Cross Train):
A challenging cross-training class that combines sets and reps of muscle conditioning exercises, with plyometric training drills. A fast paced total body workout geared toward increasing both muscular strength and endurance.
Body Challenge:
When you are tired of the "same old thing", join our most popular program! Dedicated total body training that incorporates body weight training, resistance training, core-work, balance and flexibility training in non-stop results-oriented sequencing. Be inspired to lose, gain or maintain your weight and enhance your overall fitness. It is sure to be a stress buster; you will be amazed at what your body can do!
Pilates:
Pilates is a system of controlled exercises that engage the mind and condition the total body. The blend of strength flexibility training improves balance, posture, reduces stress and creates long, lean muscles without bulking up. Primarily, these exercises focus on the body's abdominal and back muscles and on spinal mobility. Pilates is excellent for all levels of fitness and can be tailored to suit almost any physical limitation.
Fit-to-be-Bride Bridal Bootcamp:
A fun bootcamp that will get you and your bridesmaids sexy, toned and confident for the big day! Your wedding day is one of the most highly anticipated days of your life and of course, you want to look your best! We've developed a highly targeted and effective workout that combines cardio to torch excess fat and mat exercises to tone the most important areas of your body. Fit-to-be Bride will transform and reshape your body so you'll look good and feel great when you walk down the aisle!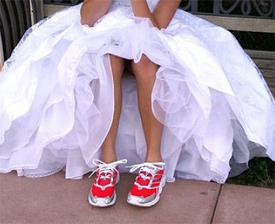 Calling all Golfers!
Want that edge on the course that your friends won't have? Want to know the fitness routine that is going to work with your swing? As a Golf Conditioning Specialist Kris is available to customize a fitness program aimed to improve your game.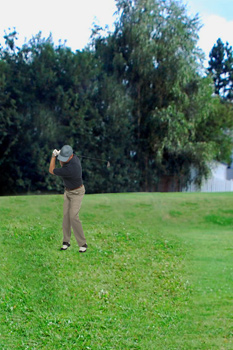 This effective golf conditioning program will help:
Reduce stress on the hips, back and shoulders
Increase flexibility for an unrestricted turn
Improve balance and posture
Produce more power
Your session will include:
Postural Analysis
Balance testing
Flexibility testing
Proper instruction on stabilization techniques
An observation of the swing
A customized fitness program focusing on any imbalances or weakness
Factory Hockey Training...
Our Annual off ice program. Prep camp starts each Spring. Register Here!
Please email us at info@onthemovefitness.ca to learn more about these programs.
The first step to getting anywhere is deciding you're not willing to stay where you are...